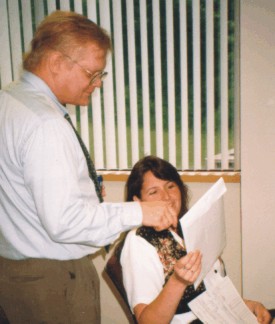 Have you ever had a question and either didn't know where to find the answer or were too afraid to ask? If so, you've come to the right place.
As the name would suggest, this section is a compilation of answers to the questions our clients commonly ask. Just start by following one of the links below.
How large a sign can I have?

This depends on a number of factors. We'll work with you to get a sign that is effective and appropriate to your location. Local sign ordinances and landords usually have rules that allow a wall sign to be a certain size (20% of the wall area, for example.) Setback from the road or property line is another consideration. There are different rules depending on what type of sign it is, too. A primary identification sign may be quite large, while only a small size is okay for directionals. If an appeal for a larger sign is needed, we'll work with you on that, too.

How long does it take for you to complete my sign?

There really isn't a short answer to this question. Though the construction of your sign can be an efficient and quick process by our amazing fabrication staff. And, the installation can be done in a rather timely manner by our professionally certified installation crew. Most signs have about a 4 to 5 week turn-around. This is, mostly, due to our commitment to abide by your city's laws. Awaiting sign permits, electrical permits, and building permits are usually what delay your sign longer than might be expected. Let us know when you need your job completed and we'll let you know if it can be done. We go to great lengths to meet your most stringent demands.